It was about one year ago that the first prototypes for AVA were unveiled at Fort Mason Center in San Francisco. As part of a new initiative by the American Craft Council, eight designers were asked to take inspiration from an exhibiting artist and showcase the work in a room-like setting. Min | Day was one of these designers and chose to work with ceramic pieces by exhibiting artist, Kris Marubayashi.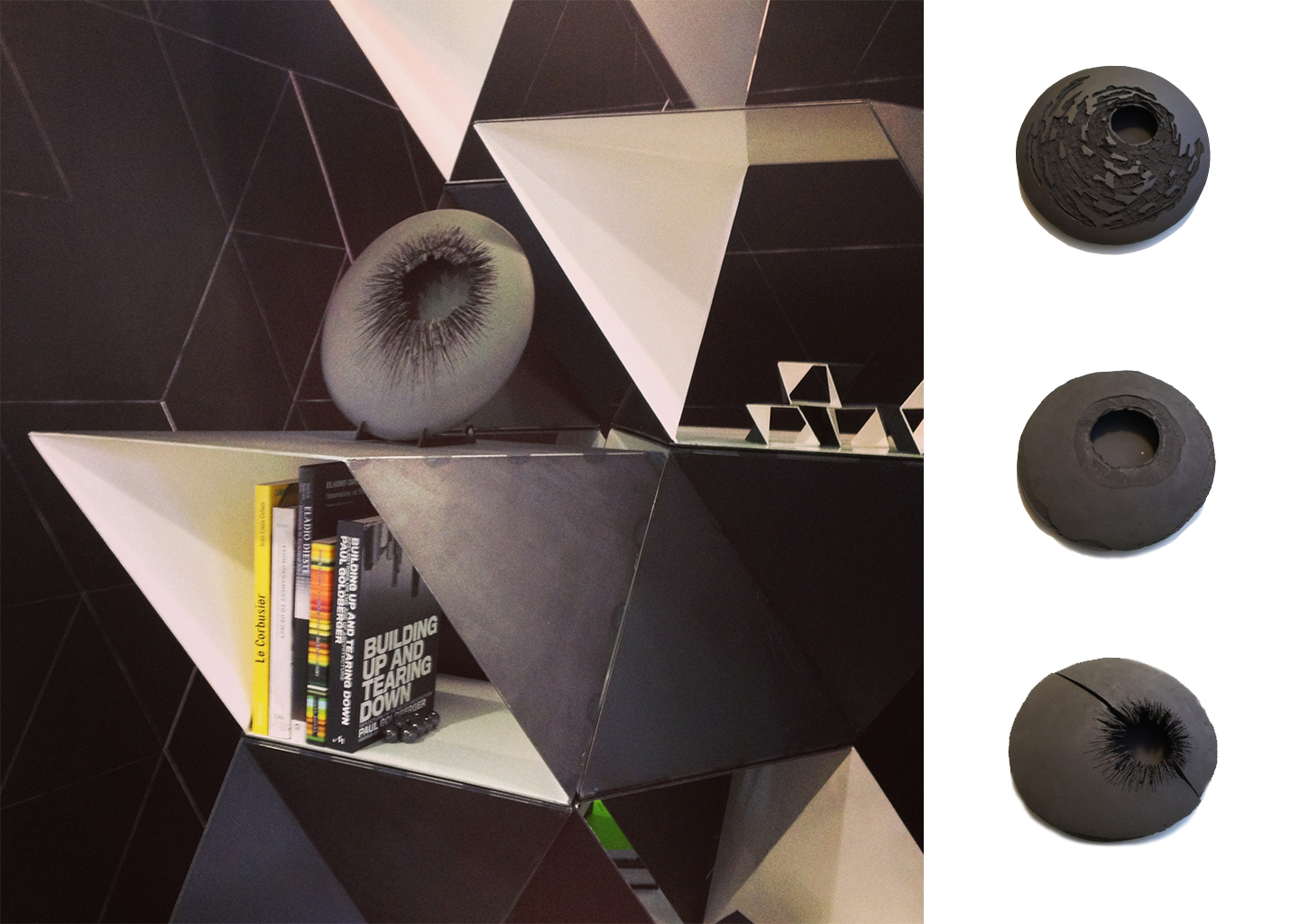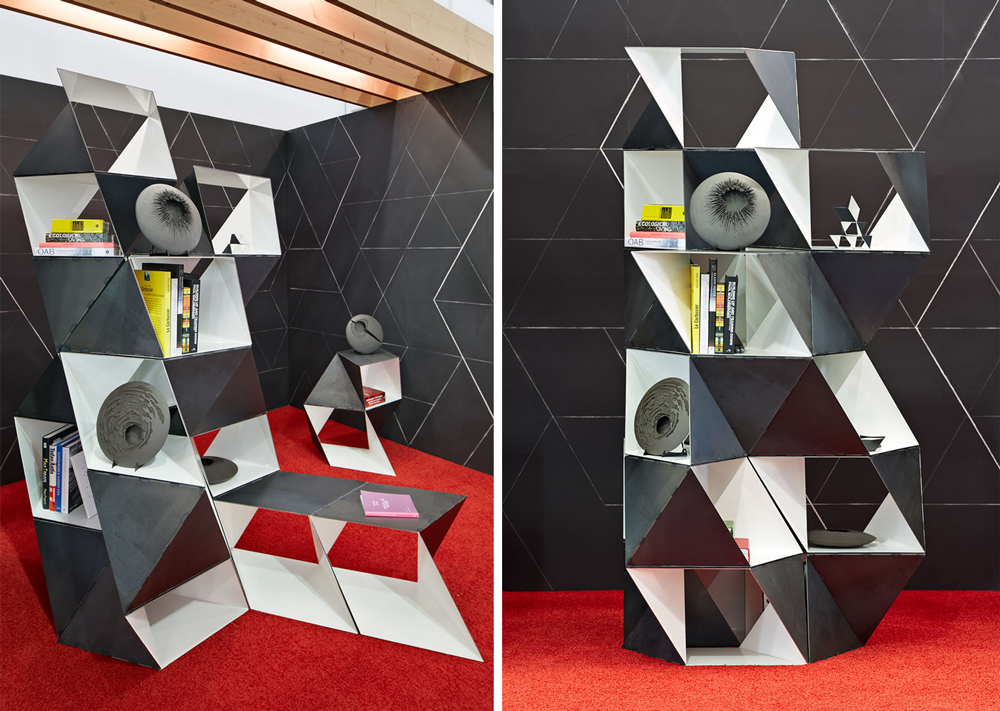 Inspired by the formal presence and material qualities of Kris' work, Min | Day's space tried to respond to the environment of a collector and asked:
How might a collection be displayed in a way that is active and ever-changing?
How might a room change in response to a growing collection?
How might a collection be viewed in order to highlight new and unexpected ways of seeing a collection?
The result of Min | Day's exploration is AVA, a stackable display system to highlight collections, books and other precious possessions. The geometry allows for multiple stacking options from the simple and repetitive to the highly dynamic and unexpected.
If you're in San Francisco this weekend, check out this year's show, which will include spaces designed and inspired by John K. Anderson Design (w/ pieces by Eliot Stith and Kris Marubayashi), Tyler Dawson Design (w/ pieces from Victor DiNovi), Hwang DeWitt Architects (w/ pieces by Lilith Rockett), Jiun Ho Interiors (w/ pieces by Kathy Colt and Emily Dvorin), Alison Damonte Design (w/ pieces by Ealish Wilson and Lilith Rockett) and April Powers Interior Design (w/ pieces by Shelley Martin).